The Ever-Present Conversation @ The Kiva
The Ever-Present Conversation @ The Kiva
Reconnect Through Embodied Conversation

Join us Tuesday, October 24 from 6:30 pm to 9:00 pm
---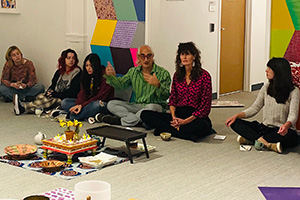 Conversation is everywhere. Whether it's our own internal dialogue, with our bodies, dreams, friends, or the world around us, we're never not in conversation.
Conversation is relationship. And the conversations we have day to day color our relationships and cumulatively over our lifetime, shape the arc of our lives. What if we could more effectively navigate difficult conversations? What if we could learn to have conversations that were more engaging, nourishing, loving, and powerful? When we learn how to be more fully alive in the flow of The Ever-Present Conversation we have the opportunity to transform our relationships and ultimately,  the world around us.
Join Martha & John for an experiential workshop where we expand the definition of what conversation can be and learn how we can actively create a better life through better conversation. Read about Martha & John.
When: Tuesday, October 24 from 6:30 pm to 9:00 pm
Admission Fee: $35
Where: MaMA, Marbletown Multi-Arts
The Kiva (located behind MaMA)
3588 Main Street, Stone Ridge, NY 12484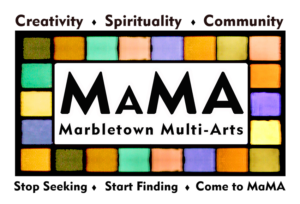 https://www.breakbread.world/wp-content/uploads/2021/03/logo.png
0
0
John Scilipote
https://www.breakbread.world/wp-content/uploads/2021/03/logo.png
John Scilipote
2023-09-06 11:47:45
2023-09-27 14:47:24
The Ever-Present Conversation @ The Kiva